STEINE WIE WIR / STONES LIKE US | Installation & Performance.
A project by Katrin Hornek in collaboration with Sabina Holzer
and the bodystone collection of Dr. Tessadri.
Tischofer Höhle im Kaisergebirge, Kufstein, 2018

Rock-formers are people who produce body stones such as gallstones, bladder stones or kidney stones in their organs.They consist of minerals that are formed in similar processes both inside and outside the body. Probably the most extensive
contemporary collection of such body stones in Austria is located at the University of Innsbruck. It has been built up by the geologist Richard Tessadri († 2017) over the last 30 years. Parts of this collection will be for the first time publicly shown inan installation arrangement at the Tischofer Cave – the oldest archeological site in Tyrol. A connecting moment between organically and inorganically organized, an encounter between the inside and the outside. Financed by "Art in Public Space" of Tyrol.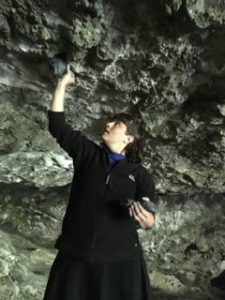 …….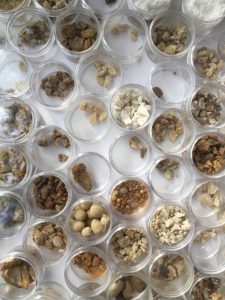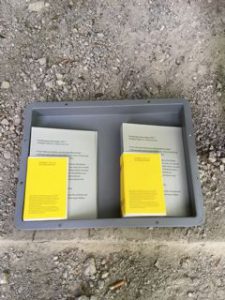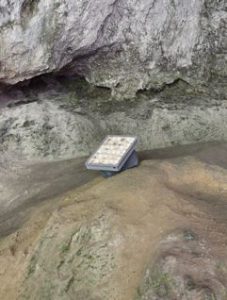 ………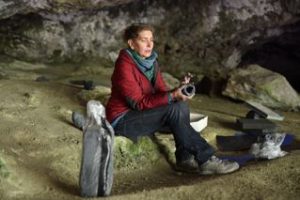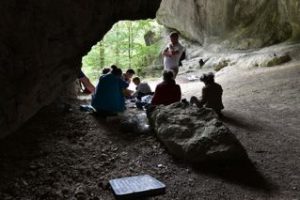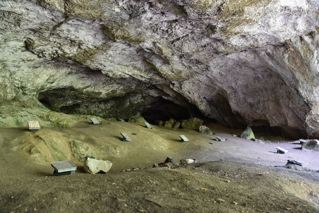 Photos: Katrin Hornek & Sabina Holzer

Handlungsanweisung Set 1: # Lies Teile des Textes aus dem Booklet jemand anderem oder etwas in der Höhle vor, einer Schichtung, einer Linie, einem Schwung, einem Tier.
Handlungsanweisung Set 1: # Lehne dich mit geschlossenen Augen an die Höhlenwände. Denke an die mineralischen Bestandteile deines Körper wie Knochen und Zähne. Lass dich mineralisieren.
Handlungsanweisung Set 2: # Forme den Ton, wie er werden will.
Handlungsanweisung Set 2, # Forme Gebirgszüge und denke dabei an den Entstehungsprozess dieser Höhle hier.
Wenn wir die Landschaft als Körper begreifen, ist Sinn nicht ausschließlich eine Eigenschaft des Menschen. Hier 3 Begriffe, die uns interessieren: Körper, Landschaft, Sinn. …. Text: Sabina Holzer